 Musa Wesutsa: Big switch from full-time employment to business
Every enterprise does not want to fail. Most want to meet compliance requirements for regulatory purposes and avoid this by identifying threats and setting up frameworks and measures to protect against such.
Having honed his craft in information technology at Mumias Sugar Company, starting as a junior officer and rising to the level of information security manager before moving to Safaricom Plc in the enterprise risk department, Musa Wesutsa got exposure to the business side of technology and delivering it as a service to clients.
"We were recipients of risk consultancy services but then I started thinking that this is something we could actually do from a client point of view," narrates Mr Wesutsa, the Chief Executive Officer and co-founder of Sentinel Africa Consulting Limited, a risk management consulting firm based in Nairobi.
After serving the telco for a number of years, he joined Airtel Africa in 2015 where he was put in charge of information security projects and business continuity in 17 countries across the continent. This gave him exposure.
"I learnt that any solution that works in one particular country does not necessarily work in another," he says.
He says despite the lucrative perks at Airtel Africa, he still harboured the urge to give his consulting side hustle more time and attention by resigning from employment and even though he had the lingering fear of losing the good pay, he was very confident in his own ability to do the work.
"I knew I would do a good job and all I needed was a client to trust, we bagged our first client who trusted and gave us work," Musa explains.
Despite having bagged his first client, the next worry was getting the next. He took the risk, resigned from employment to fully focus on his young risk consultancy business.
Change of business strategy
From 2017, when the company began operations, Sentinel Africa was offering many services but their strategy changed in 2022, upon realising that as a business, they could not do so many things, so they decided to focus on four areas of risk management.
The entrepreneur says that since its inception, Sentinel Africa has served more than 100 clients in Ethiopia, Djibouti, Uganda, Ghana, Tanzania, Nigeria, Zimbabwe and the United Arab Emirates and has subsidiaries in Rwanda and Uganda.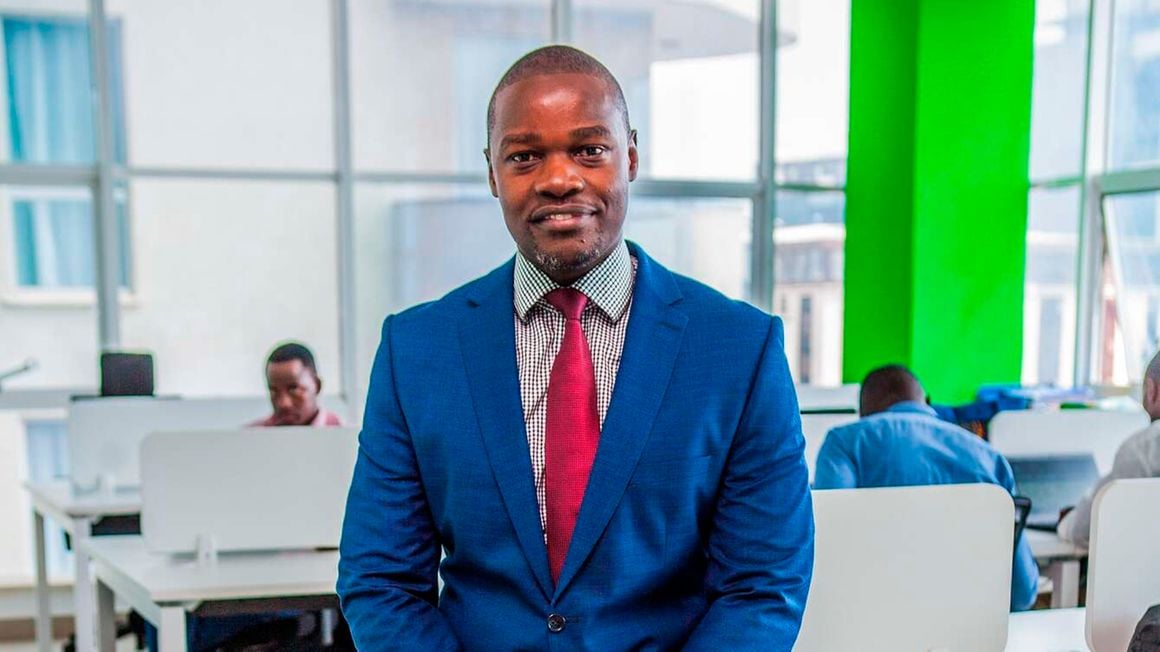 Outsmarting competition
Mr Wesutsa says there is stiff competition in the market and what they have done differently is 'relationship selling'.
"We do not come to implement something to the client based on a template but rather try to understand their context," he says.
"You have to go to a client with an open mind, be part of the organisation and embed yourself and that way, they will not see you as a consultant. This has helped Sentinel Africa Consulting to be different from our competition," he adds.
Overcoming Covid disruptions
Mr Wesutsa says the Covid-19 pandemic struck when the company was on an upward trajectory and they had just signed a lease to move to a bigger office but due to the pandemic containment measures, the contractor who was fixing the new office, could not proceed with the works.
"We were literally in the 'middle of offices' so we had to do our own business continuity analysis, moved the critical items and equipment to my house which could only accommodate a few of more than 34 staff with the rest working online," he recalls.
He says that was a tough time and he remembers a time when it rained heavily and with a leaking roof, he had to spend the whole night scooping water to avoid damaging the equipment.
And with only a few clients, all the staff members had to take a pay cut but according to Mr Wesutsa, he felt very proud that the team took it up positively.
The other thing he says hit them was huge attrition in 2022 when they lost quite a number of critical staff.
"We lost some of our staff to the banks. It hit us hard because we were not able to deliver on client's needs, expectations and projects."
Looking into the future
He tells us that Sentinel Africa is growing regionally and with their Rwanda subsidiary, the consulting firm is looking at steady growth to deliver the same level of services in Francophone African countries.
"For the Uganda subsidiary, we are looking at growing the company and tap to grow the company to achieve more and have more reach," he affirms.
The other fascinating thing, Mr Wesutsa talks of is nurturing young people and Sentinel Africa Consulting has set up a programme called Talent Shield where they pick the two best students among applicants, pay their university fees plus stipend and they work at Sentinel during recess.
"In the next five years the plan is to grow the Talent Shield to accommodate more individuals and spread it to Uganda and Rwanda," he adds.
Lessons picked along the way
The IT expert says that the first thing he has learnt as an entrepreneur is that you have to pick the right people and team.
"Having that long-term thinking helps you because you will have those lean moments but when you have the right people and team around you, you help and encourage each other to focus on the goal," he advises.