 THE STATESMAN TALK: Meet Peter Nduati, Entrepreneur who Built Multi-billion Business Empire after 4 Failures
One of the most consistent statement among wealthy businessmen in Kenya and across the globe is always "nothing comes easy".
Every successful entrepreneur always has a story of how they either struggled with capital or how the business took time before picking up.
One such entrepreneurs is Peter Nduati who built a multi-billion business empire after failing with four previous business attempts.
In this article, we outline the story of Peter Nduati, focusing on milestones and setbacks that have shaped his entrepreneurship journey:
Who is Peter Nduati?
Not much is known about his early life, however an article by Business Daily reported that he was raised by a single mother in a family of six, in Dagoretti, Nairobi Country.
On his LinkedIn profile, Peter has indicated that he attended Dagoretti High School, after which he joined Punjab University in India for an undergraduate degree in Economics.
He later joined North East Scotland College where he pursued a Masters in Economics- Insurance option.
He also attended the Chartered Insurance Institute and Strathmore Business School.
Rise of the Nduati Business Empire
Like every other entrepreneur, Nduati failed severally before getting his breakthrough. Speaking during an interview with Business Daily in April, 2022 Nduati divulged that he tried four businesses, but all did not yield fruit.
His first business was a hair salon, he followed it up with a grooming service for news anchors, then later tried his luck in real estate and finally marketing.
After the four failed attempts, he managed to raise Sh40 million capital from friends and other investors. He used the capital to start Resolution Insurance company in 2002.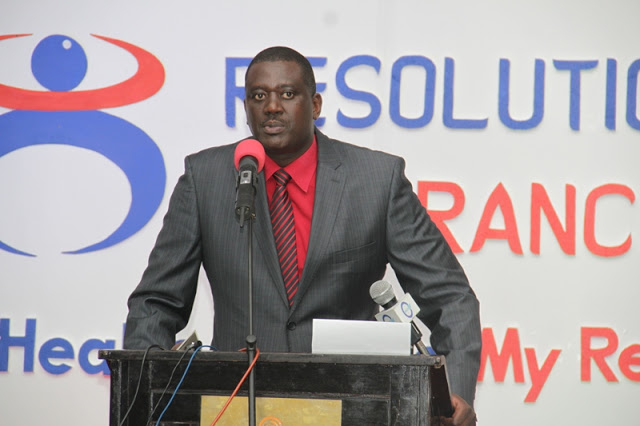 File image of Peter Nduati. [Photo: Courtesy]
The company grew tremendously and became a household name in the insurance industry.
According to Nduati, its success was because it targeted women, who he says was an underserved market back then.
The publication reports that two years after it was founded, the company's growth was at around 50%, meaning that it was doing exceptionally well.
The success of his insurance company locally saw him expand to Tanzania where he established Tanzania resolution Insurance in collaboration with other partners.
In addition to founding and being at the helm of Resolution Insurance, he was also the Chairman of Pine Creek records and True Blaq group.

The cumulated estimate of his personal assets and those acquired by his business gave him the billionaire status.
Decline of the Nduati Business Empire
Six years after its establishment, Nduati's Resolution Insurance was hit by an unprecedented challenge when the country was plunged into violence following the 2007 general election.
The 2008 setback was the beginning of his empire's decline, but the major blow came in 2016 when the sector had a change in its regulations, moving from human share capital to risk-based regulations.
Following the change, his companies in Kenya and Tanzania were found to lack enough capital, and unfortunately, majority of the shareholders declined to put more money into the business.
The lack of capital injection saw the company struggle to survive in the industry. In 2021, it is reported that Resolution insurance made an underwriting loss of Sh457 million.
The company faced its last major setback in March 2022 when auctioneers visited its offices and took everything.
With the decline of Resolution Insurance, Nduati focused in his other businesses, but none is yet to match the success attained by his insurance company.