 Madam Boss, Akothee lectures CAS Jaguar over her wealth
Akothee has slammed Jaguar for stating that he is richer than her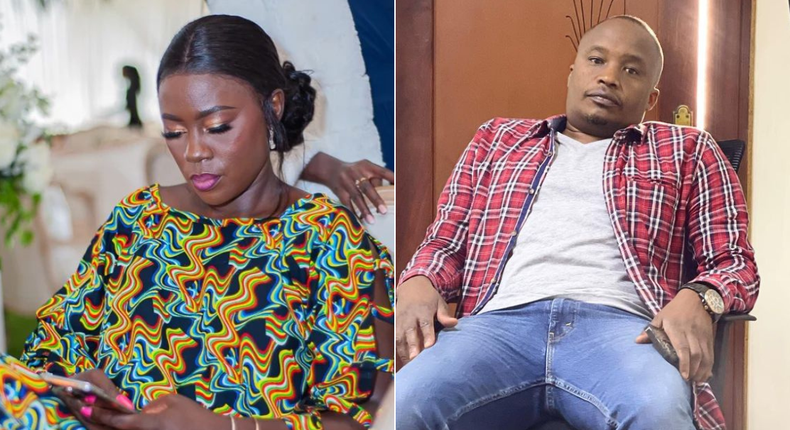 Kenyan singer Akothee has publicly criticized Charles Njagua, also known as Jaguar, a Chief Administrative Secretary (CAS), for claiming that he is wealthier than her.
In her post, she further expressed her astonishment at the idea of men engaging in competition and comparisons with women, while also throwing shade at the former Starehe Member of Parliament.
"Most celebs/musicians run into politics to make money and to remain relevant in power not to help the common mwananchi or change the economy, you feel good when people chase you," Akothee wrote.
She further added that Eric Omondi is the only celebrity permitted to mention her name. Akothee made it clear that anyone with 3.5 million followers on Instagram should refrain from mentioning her name.
Akothee stated that she considers herself a government on her own. She then expressed her opinion that men who boast about their wealth may have accumulated it through having children with multiple women.
According to her, that could be the wealth they are referring to. Akothee mentioned that those who claim to be rich often fail to respond when she invites them to attend fundraising events.
Instagram reactions
edna__ba I love this. Straight up facts. Politicians make me sick.
gvictor2 Finish them. I saw a Whatsapp message with contributions from celebs to support one of their own. Imagine the noisemakers were the one's who gave 20k or 40k. While those who gave 100k you never hear them making noise anywhere.
juzlab Tell them @akotheekenya ! Kenyans get on my nerves with this foolishness of Mheshimiwa! Mheshimiwa!!
nicolus_sarkozy Hapa @jaguar kasikie vibaya na huko when this guy jaguar lost his seat mwanzo alikuwa analia kaa mtoto dio aakaachiwa. Me what I know is this lady is a vibe everywhere in the country and outside love her vibe.she give kifee his taste akatulia.