 Khaligraph Jones: From Scoring a D+ in KCSE to Becoming Kenya's Top Rapper
Brian Robert Ouko alias Khaligraph Jones, Papa Jones, or the OG is arguably one of the best and most successful rappers in the country.
His rawness, bullish character, and amazing lyrics have set him apart in the Kenyan Hip-Hop scene, with some considering him the face of the genre in the country.
His music is always characterised by an American accent that has earned him praise and criticism in equal measure.
Listening and looking at Khaligraph today, one gets the impression that he is well off, however, the journey has not been easy as he had to start at the rock bottom.
In this article, we outline Khaligraph's journey to being one of the best rappers in Africa:
Khaligraph Jones' Early Life and Education
He was born on 12 June 1990 in Kayole, an informal settlement in Nairobi, Kenya. Not much is known about his early life, however, in a past interview, Khaligraph divulged that he scored a D+ in his KCSE exams.
The score was partly because Khaligraph faced numerous challenges in his high school journey including spending most time out of school due to financial constraints that saw his family struggle to pay his school fees on time.
Khaligraph Music Debut
He made his music debut while in high school. According to him, while he was in form three, he would perform in different events and earn up to Sh15,000 per show.
After high school, he landed a casual job as a bouncer at a club in Nairobi, where he earned up to Sh500 per night. However, the job came to an end after an internal dispute that saw the rapper shown the door.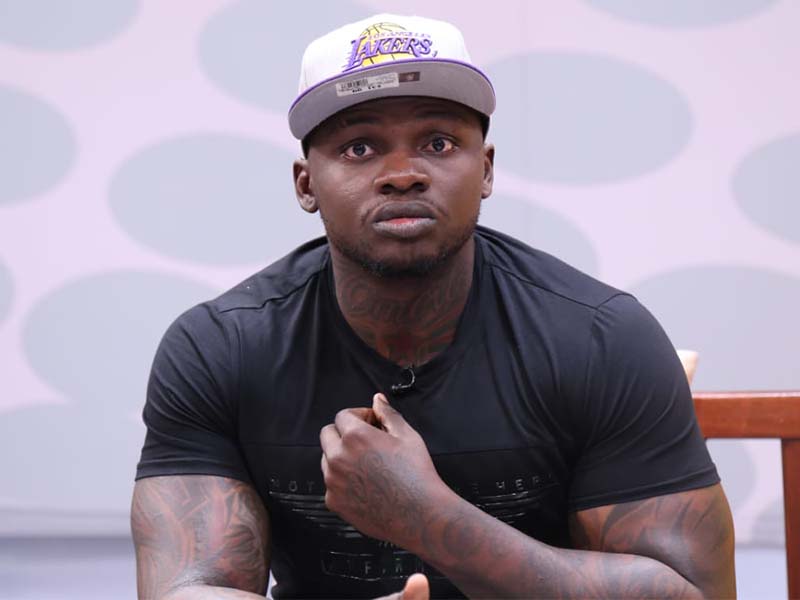 File image of Khaligraph Jones. [Photo: Courtesy]
Following the dismissal, Khaligraph decided to fully embrace his music dream, one of his key milestones was being a finalist at the 2009 Channel O MC Africa Challenge.
This helped him build a name and set up a path for him to join the mainstream music industry in the country.
Khaligraph Jones' Major Breakthrough
His turning point came in 2013 when he released a song dubbed 'YEGO" in honour of former World Javelin champion Kenyan Julius Yego. The song resonated with many across the country and instantly made Khaligraph a household name.
He went on to release other songs such as "Mazishi", "Now You Know", "Toa Tint" "Yes Bana", "HAO" and "Sifu Bwana" among others.
He's also worked with some of the best musicians in and out of the continent including; Sauti Sol, Nyashinski, Sarkodie, Mejja, Nameless, Bruce Melodie, and Mejja among others.
As a way of giving back and nurturing talent, Khaligraph has a series dubbed the Khali Cartel where he gives young rappers an opportunity to showcase their skills in a collaborative song with him.
So far, he has done four versions of Khali Cartel and empowered artists such as Breeder LW, Bey T, Katapila, Murats, and Achicho among others.
Khaligraph Jones' Awards and Achievements
His hard work and determination has seen him awarded several awards such as the Best Rap Act award at the SoundCity MVP Awards in Nigeria in 2018. In 2019, he was nominated for the Best International Flow category at the BET Hip Hop Awards; making him the first Kenyan to achieve the fete.
He has also featured in corporate projects such as Coke Studio Africa and worked with various brands as an ambassador.
Khaligraph the Businessman
Away from music, Khaligraph is an established entrepreneur. he has invested in the motor vehicle industry through Omollo Customz, a company that collects and trades in luxurious cars.
This is reflected in his car collection which includes; a Mercedes Benz, a Lexus LX570, a Chrysler, and a Subaru among others.